№1 в Китае по производству асфальтобетонных заводов | Полный поставщик решений для дорожного строительства, стремящийся к совершенству
RAP Crushing & Screening Equipment
Добро пожаловать на нашу страницу RAP Crushing & Screening Equipment. Мы-профессиональные RAP Crushing & Screening Equipment китайский производитель и поставщики. Здесь вы можете найти RAP Crushing & Screening Equipment высокого качества и льготной цены. Мы также предоставим вам $ GroupName4 $ OEM услуг. Наша продукция имеет зрелые рынки в Европе, Америке, Австралии, Ближней Востоке и Африке, даже во всем мире. Добро пожаловать ваше дознание
What is Crushing & Screening Equipment?
The crushing and screening equipment is a mechanical equipment that screens the RAP materials recovered by mechanical digging or milling according to the specifications, and the over-specification substances are dispatched to the secondary crusher for crushing and then screening.
The super-large RAP material obtained by mechanical digging is crushed by the first-stage crusher with the combined action of the spiral main shaft and the hydraulic pushing device, and then sent to the cold storage bin for storage;
The ground RAP material can be loaded directly from the cold storage and enter the vibrating screen for screening. The screened materials are divided into 2 or more types and stacked. After the super-standard RAP material is crushed in two stages by a pair of rollers, it is sent to the vibrating screen for screening through the belt until it is crushed into qualified RAP materials.
D&G Machinery designs and manufactures crushing and screening equipment with different configurations and capacity values as per clients' requirements and choices. Crushing and screening equipment allows you to process recycled material on the job site, providing you with the benefit of reduced transport costs and turning your waste into profit.
Why Choose D&G RAP Crushing & Screening Equipment?
1. Our crushing and screening equipment adopts a standardized modular design, which supports fast delivery, flexible matching, and is easier to install and transport.
2. According to the working environment of different projects, we provide customers with crushing and screening equipment with the most reasonable design and the highest economic benefits.
3. We provide customers with after-sales services related to crushing and screening equipment, including installation guidance, operation and maintenance training, key components and wearing parts, etc.
How to Choose RAP Crushing & Screening Equipment?
1. Raw Material
Not all crushing and screening equipment is suitable for all raw materials. The raw materials you use will affect what equipment you choose. The shape, weight, hardness and even humidity of the material particles can affect the crushing and screening process and should be considered when selecting the proper equipment for your process.
2. Desired Production
Whatever your production goal is, it's important to understand it and break it down from tons per year to tons per month. How many days will you be running your crushing and screening equipment? Keep in mind that while smaller models may be cheaper up front, it will limit your output. Meanwhile, bigger machines may give you room to grow, but underutilization can cost you money. The key is to know the output (in tons per hour) you need and make sure you buy the right number of machines.
3. The Angle or Incline of the Screen
It ultimately depends on the material you use, the screen media and the motion of the screen. As a rule of thumb, flat screens are often used for portable applications due to road height restrictions. They are efficient but produce less tonnage than sloped or angled screens. Slanted or angled screens use gravity to help move the process. In addition to single screens with an angle, there are also multi-tilt screens. Multi-tilt screens have three sections on each deck - each with its own slope or angle.
4. Parts Quality
For much heavy equipment, crushing equipment takes a beating every day. The process of crushing large, abrasive raw materials takes a lot of effort, so you want to make sure your crushing equipment has components that are up to the challenge. Make sure you do your research on several key components of your crusher, as investing in quality equipment up front will definitely save you money in the long run. Some of the key components you should research are motors, hopper sizes, conveyor bearings, pulleys, shafts and drives. All of these components should be able to withstand a lot of wear and tear.
Crushing & Screening Equipment Applications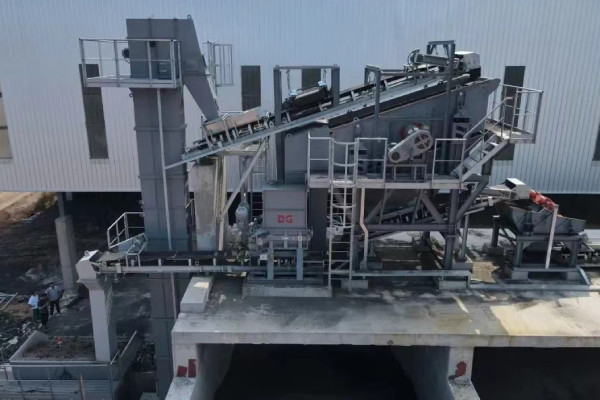 Type: Crushing & Screening Equipment
Plant Location: Hunan Province, China
Model: RCS150
Capacity: 150t/h
серия продуктов
Служба поддержки
Связаться с нами